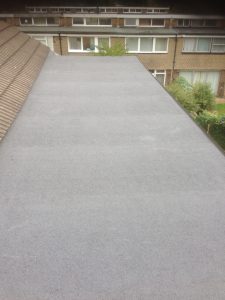 We use the traditional method of  felt flat roofing systems. We can use a 2, 3, or 4 layer built up felt flat roof system. However, when it comes to choosing the right system and finish for your roof, we will happily give you our professional advice on which system and finish to choose to suit your property.
For your free, no obligation quote please call us on 020 7733 5265 and we will be more than happy to answer any questions you may have.
Generally speaking, flat roofs are typically different to the average sloping roof by being horizontal or nearly horizontal. This means that the water will run off the roof from a very slight inclination.
Modern flat roofs are usually made of continuous strips of membrane covering the entire surface. These are good at preventing pools of standing water, whereas old fashioned flat roofs will often be less effective.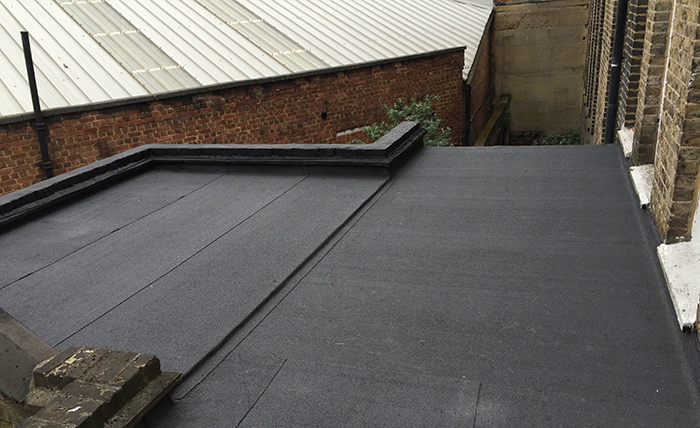 More expensive flat roofs are made of metal such as copper or tin. If you do have an old fashioned flat roof, it may be sensible to renovate it – particularly if you are seeing signs of damp on the interior of your home. If you have questions or worries about your flat roof – as some poorly finished versions can often suffer from problems in the long term, simply ring us on 020 7733 5265 and we will be more than happy to advise.
Take a look at some of our latest new roof projects here, all of which have been carried out in the Herne Hill and Dulwich area.