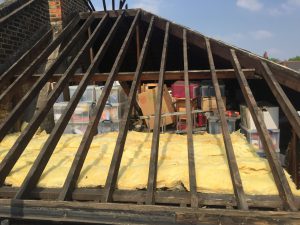 We offer a comprehensive roofing repair service to all types of roof.
For your free, no obligation quote please call us on 020 7733 5265 and we will be more than happy to answer any questions you may have.
Remember we do roofing repairs in Dulwich, Herne Hill, Streatham, Camberwell, Brixton, Clapham, Wandsworth, Norwood, Crystal Palace, Stockwell, Peckham, Lewisham and all other London areas.
Take a look at some of our latest new roof projects here, all of which have been carried out in the Herne Hill and Dulwich area.